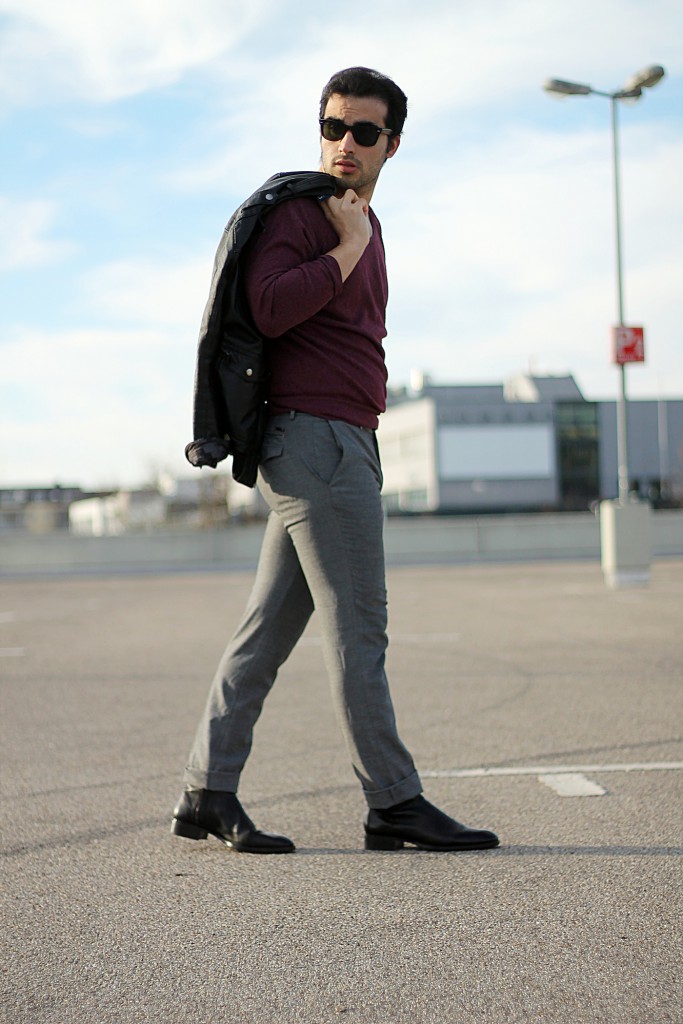 Expect the unexpected or at least an outfit that really comes as a winter crush! Bordeaux red und black does not sound that goofy as for a fancy and winterly outfit combination. Or does it? (I wish not). A winterly composition was rushing into my mind when I planned the post and it felt funny, cause I felt nothing near a winterly mood to be honest. What do you consider and have in your mind when thinking of a winter outfit? Thick and warm material? For me it's for the most part the colours. Though I like to match light and dark colours all season long and not jut for this particular time of the year, but I knew it really hit the spot with winter when I played out the highlight piece of mine.
Winterly Outfit? Play Big On The Little Things
So what is the unexpected in all here? For my understanding most of you would have suggest me wearing something more comfy to underline the time of the season, but beside the very lucky picked temperatures for December, it's really about the colours in this one. I love my Bordeaux red sweater that adds this little nice touch of something really winterly to my outfit, though it may not let suggest it. The thing with Men's Fashion is that the little things are the ones bringing the greatest benefit in the effort to shine.
What I wear for this Outfit:
Leatherjacket by H&M (similar)
Elegant Trousers by Zara (similar)