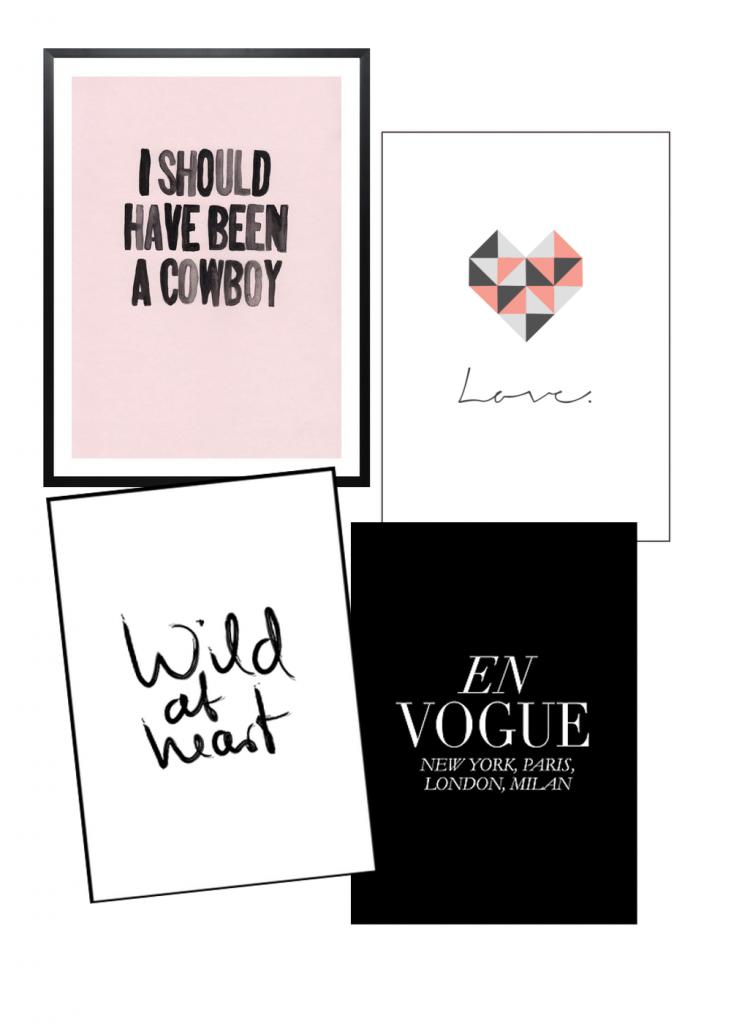 Mit Typographie kriegt man mich in letzter Zeit immer. Ich richte mich gedanklich schon in Zimmern ein, die ich noch nie gesehen habe und bestücke die Wände mit Prints, Prints Prints. Wo das plötzlich herkommt, weiß ich nicht so genau. Aber ich weiß, dass ich ein bisschen verrückt bin nach Schriftarten, Quotes, Buchstaben und gedeckten Farben gemixt mit diesem wunderschönen Rosé-Pink-Ton, der mir nicht mehr aus dem Kopf geht. Oder jedenfalls aus dem Teil meines Gehirns, der für Inneneinrichtung zuständig ist.
Manche von euch wissen vielleicht, dass ich selbst ein kleiner Design-Freak bin und mir daher dachte – warum nicht selbst ein paar Prints designen?
Was denkt ihr? Mich würde eure Meinung dazu interessieren!
I've been much into typograph recently. As I hope that we will find a new flat soon, I'm already in the decorating mood for rooms I haven't even seen. But let's be honest, you can never go wrong with typography. Posters, words, quotes, letters – all over my walls, please. Most of the time I don't even read the quotes, I just love the composition of different font types, colors and brushes. My current favorites are black and rosé, white and grey and a little touch of watercolor brushes. Some of you may know, that I'm also a little design freak myself, so I thought about making one or two prints of my new home by myself.
What do you think? Would love to hear your opinion.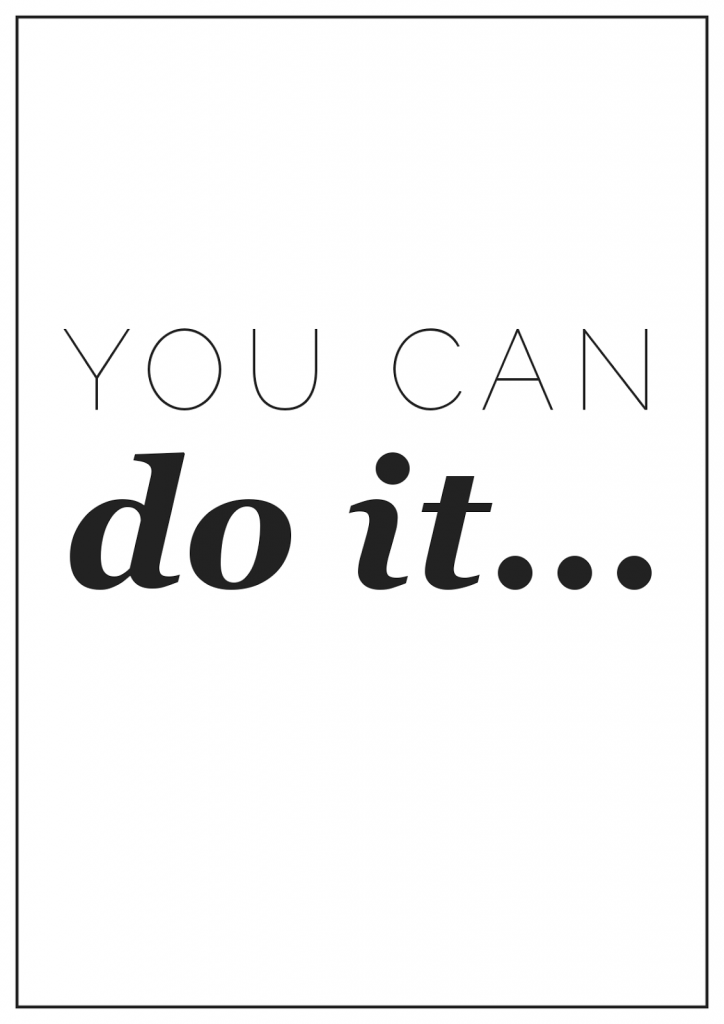 You can do it (selfmade)
Manchmal muss man sich selbst daran erinnern, dass man alles schaffen kann.
Und zwar jetzt. Prokrastionation adé, auf etwas andere Weise.
Davon könnten wir wohl alle eine Portion gut gebrauchen. Ab sofort immer im Wohnzimmer.
No dancing – except on tables (
here
)
Enough said.